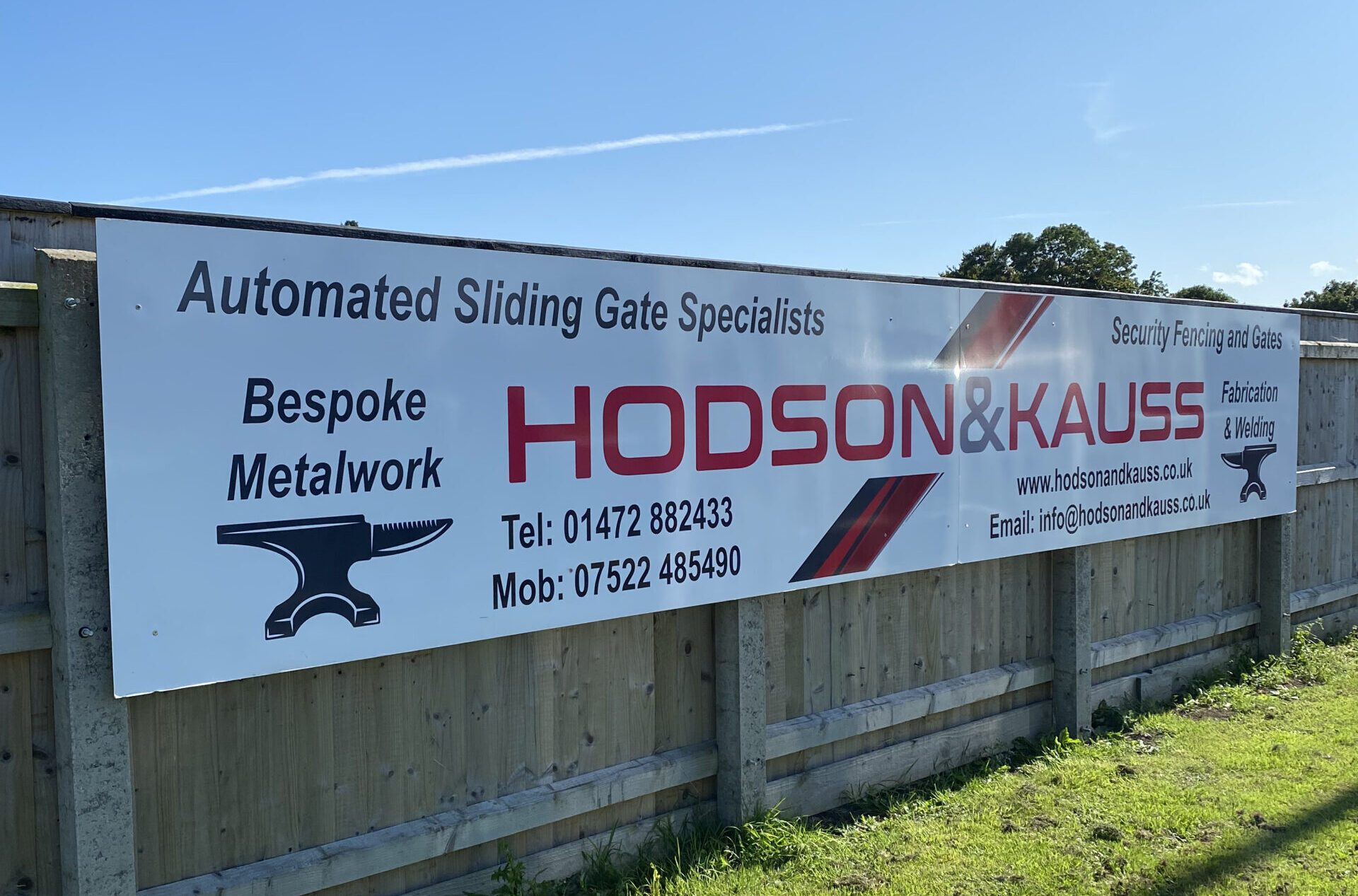 2020 Has seen Hodson and Kauss supporting the local football teams
Keep a look out in your local towns and villages as over the past year we have supported and sponsored local football teams of all ages and quality. Our advertisements range from pitch-side boards, dug-out signs and kit sponsors.
We have been approached by a number of teams to also make dug-outs. This in turn offered sponsorship and advertisement opportunities for us which were too good to turn down, the teams include the likes of Cleethorpes Town, Keelby United, Immingham Town, Healing Legion and Healing Hotspurs. A small donation to Healing Hotspurs Under 6's has allowed the team to pay for new kit for the upcoming seasons.
A deal with Immingham Town has enabled us to have our logo on the back of their kit for the 21/22 season. As well as this Hodson and Kauss are Healing Legion mens team kit sponsor.
We are always looking for more opportunities for advertisement and to support local clubs and activities, please feel free to get in touch any time.